Our Team
The staff at Hillsborough Pediatric Dentistry strive to make the experience for your child a comfortable and special experience. Our team is available to answer your questions and help explain treatment.
Dr. Amy Planz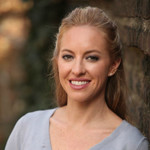 A graduate of Boston College with a Bachelor of Science Degree in Biopsychology. "Dr. Amy" as she is known by her patients, graduated from the University of Maryland School of Dentistry in Baltimore with a Doctor of Dental Surgery Degree. She completed a General Practice Residency at the Malcolm Randall VA Medical Center in Gainesville, Florida and went on to practice General Dentistry in NY.
Dr. Planz's love of children and interest in helping to shape and mold their dental experiences is what beckoned her to return for further education to fulfill those goals. She completed a Pediatric Dental Residency Program at Maimonides Medical Center in Brooklyn, NY where she served as Chief resident. She has worked in both NY and in NJ (Specialty # 5778) for several years as an associate in a large pediatric office and is now looking forward to extending her services to the people of Hillsborough and the surrounding area.
Dr. Planz is a Board Certified Pediatric Dentist and is a Diplomat of the American Board of Pediatric Dentistry. She is a member of many professional associations including the American Dental Association and the American Academy of Pediatric Dentistry. She is married, resides in NJ, and has a preteen daughter and a 6 year old son.
---
Dr. Michael Goldkind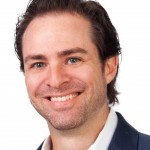 Dr. Michael Goldkind graduated Summa Cum Laude from the University of Connecticut in 2001. He continued at UCONN earning his Doctorate of Medical Dentistry degree achieving numerous academic awards along the way. Dr. Goldkind received the prestigious J. and E. Greenberg and James E. Kennedy awards for outstanding academic performance in the first two years of the dental/medical curriculum at UCONN. He also received the pre-doctoral student award from the Academy of Dentistry for Persons with Disabilities. Academically, he graduated at the top of his dental class and was inducted into the Omicron Kappa Upsilon Honor Society. Dr. Goldkind continued his training, receiving his Certificate in Orthodontics from the University of Medicine and Dentistry of New Jersey (UMDNJ).
Dr. Goldkind's patients can be confident that they are receiving the highest level of orthodontic care. He utilizes the most current techniques available in the orthodontic field and develops individualized treatment plans for every patient to meet their specific orthodontic needs. Dr. Goldkind prides himself in open communication with patients and parents so that they fully understand their treatment and enjoy the rewarding process of achieving a great orthodontic outcome.
Both dental colleagues and patients alike have recognized Dr. Goldkind's commitment to excellence in the orthodontic field. New Jersey Monthly Magazine has named him a top orthodontist in the state. Parents have also recognized Dr. Goldkind's orthodontic skill and compassionate demeanor as a New Jersey Favorite Kids' Doctor by New Jersey Family Magazine.
Dr. Goldkind is a member of the American Association of Orthodontists, New Jersey Association of Orthodontists, New Jersey Dental Association and American Dental Association. When he is not in the office, Dr. Goldkind enjoys playing ice hockey, golf and spending time with his family. Dr. Goldkind lives in Mount Olive with his wife Anessa, a 4th grade teacher, and their children Grayson and Carys.
---
Dr. Gordon Barnes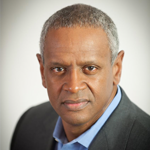 Dr. Barnes is a graduate of New York University College of Dentistry and the University of Health Sciences, Antigua School of Medicine. He completed his dental residency at Interfaith Medical Center in Brooklyn, New York and his anesthesia residency at Brookdale Medical Center, also in Brooklyn, New York.
In 1993 Dr. Barnes started Paramount Ambulatory Anesthesia, a provider of office based ambulatory anesthesia for the pediatric dental patient. He also held a part-time attending position at Interfaith Medical center from 1993-2000 and at Bronx Lebanon Hospital from 2000-2001, where he was responsible for delivering anesthesia care to the pediatric and mentally challenged patients in the dental department. He was also responsible for delivering weekly lectures on anesthesia/sedation to the dental residents.
Dr. Barnes is a Diplomate in the American Dental Board of Anesthesiology and has been practicing office based anesthesia since 1993 in the NY/NJ metro area.
---
Dr. Amie Shah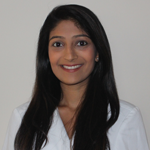 Dr. Amie is a board certified dentist who grew up in the suburbs of Philadelphia and made her way to New York to study economics/pre-dentistry at NYU where she graduated with honors. She then continued her dental education at Temple University where she had the opportunity to participate in dental mission trips to Honduras and the Dominican Republic to help serve those without access to dental care. She returned to NYC to complete a general practice residency at St. Barnabas Hospital, followed by a specialty training program in pediatric dentistry at Maimonides Medical Center where she served as chief resident. Dr. Amie grew up in a large family and always had an inclination towards working with children. She knew at a young age that she wanted to pursue a career in dentistry as she suffered from dental phobia herself as a child and wanted to help change that for future generations of children making pediatric dentistry a perfect career for her. She truly believes in giving each child a positive experience, and hopes to help alleviate fear in dental phobic patients by making every dental visit friendly and fun. Outside the office, Dr. Amie loves traveling, volunteering, exploring the city, trying new restaurants, and spending time with family/friends. She is excited to provide quality care for you and your family with a smile!
---
Dr. Chirag Patel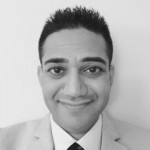 As a board certified pediatric dentist, Dr. Chirag Patel has received specialized training to meet the unique needs of infants, children and teens. He is focused on creating a fun dental experience to help foster a positive attitude towards dentistry. Dr. Patel has the dedication and compassion to help your child feel at ease. He is passionate about teaching positive oral habits that lead to a lifetime of healthy smiles.
Dr. Patel grew up in Piscataway, NJ and attended Rutgers University where he earned his degree in psychology. He completed his Doctorate of Dental Medicine at The University of Medicine and Dentistry of New Jersey. Dr. Patel furthered his education by completing a General Practice Residency at Staten Island University Hospital; a fellowship in Dental Medicine for the Developmentally Disabled at Stony Brook School of Dental Medicine; and completed his specialty in Pediatric Dentistry at St. Joseph's Regional Medical Center in Paterson, NJ. Dr. Patel has worked as a pediatric dentist (Specialty #06453) in Northern New Jersey, Central New Jersey and New York City.
---